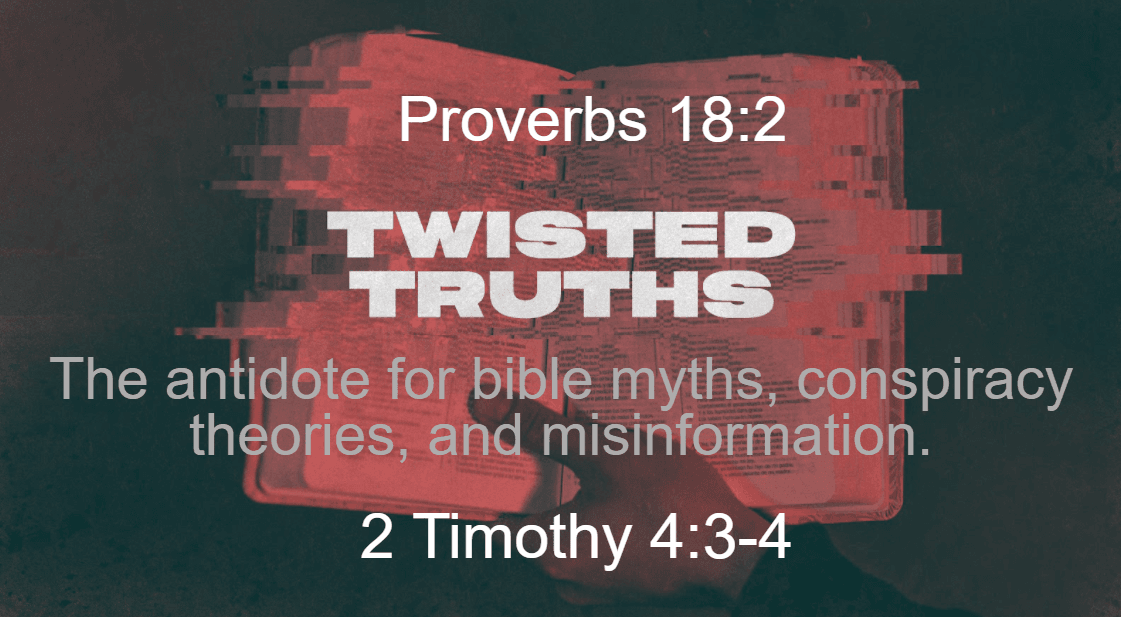 Proverbs 18:2 A fool does not delight in understanding, but only wants to show off his opinions.
2 Timothy 4:3-4
3 For the time will come when people will not put up with sound doctrine. Instead, to suit their own desires, they will gather around them a great number of teachers to say what their itching ears want to hear. 4 They will turn their ears away from the truth and turn aside to myths.
Things not in scripture but sound like they are.
"Cleanliness is next to godliness."
Matthew 15:16–20
16 And he said, "Are you also still without understanding? 17 Do you not see that whatever goes into the mouth passes into the stomach and is expelled? 18 But awhat comes out of the mouth proceeds from the heart, and this defiles a person. 19 For out of the heart come evil thoughts, murder, adultery, sexual immorality, theft, false witness, slander. 20 These are what defile a person. But to eat with unwashed hands does not defile anyone."
"In the last days, you will not be able to know the seasons except by the changing of the leaves."
"Hate the sin, love the sinner."
"Money is the root of all evil."
1 Timothy 6:9
But those who want to be rich fall into temptation, a trap, and many foolish and harmful desires, which plunge people into ruin and destruction. 10 For the love of money is a root of all kinds of evil, and by craving it, some have wandered away from the faith and pierced themselves with many pains.
"Pride comes before a fall."
Proverbs 16:18
18 Pride comes before destruction,
and an arrogant spirit before a fall.
"God moves in mysterious ways."
Isaiah 55:8-9
8 "For my thoughts are not your thoughts,
neither are your ways my ways,"
declares the Lord.
9 "As the heavens are
higher than the earth,
so are my ways higher than your ways
and my thoughts than your thoughts.
"God helps those that help themselves"
1 Peter 1:14–15
14 As obedient children, ido not be conformed to the passions of your former ignorance, 15 but kas he who called you is holy, you also be holy in all your conduct,
"All things work together for good."
Romans 8:28
28 We know that all things work together for the good of those who love God: those who are called according to His purpose.
So what is the antidote to scripture myths?
2 Timothy 4
2 Preach the word; be prepared in season and out of season; correct, rebuke and encourage—with great patience and careful instruction. 5 But you, keep your head in all situations, endure hardship, do the work of an evangelist, discharge all the duties of your ministry.
Salvation comes by faith
in Jesus and…
Luke 23:40-43
40 But the other responded, and rebuking him, said, "Do you not even fear God, since you are under the same sentence of condemnation? 41 And we indeed are suffering justly, for we are receiving [c]what we deserve for our crimes; but this man has done nothing wrong." 42 And he was saying, "Jesus, remember me when You come into Your kingdom!"
43 And He said to him,
"Truly I say to you, today you will be
with Me in Paradise."
Jesus loves you.