Total Cost $320. You pay $150 and the church pays the rest.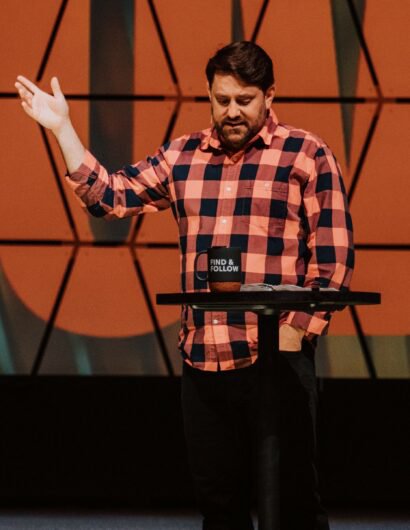 Rob Dunning
Rob is passionate about seeing people come to Christ. Through the Holy Spirit's leading, He strives to present the Gospel as clearly as possible and as creatively as necessary. Rob, a former kids and student pastor, has a heart to reach the next generation. His messages are engaging, interactive, and effective in drawing kids and students in and pointing them toward Jesus. His authenticity is a driving force in how he shows the love of God to others. Rob currently serves as co-pastor at Foundation Church in Sapulpa, OK. Rob and his wife, Meagan, have been married for 10 years and have two daughters, Kennedy and Remi. Though he and his family live in Oklahoma, Rob is a Razorback through and through.
A Day at Camp
What does a day at Camp Siloam look like? To sum it up, it's fellowship and fun. Here's what your schedule might look like:
8:00 AM Breakfast & Cabin Clean Up
8:30 AM Quiet Time
9:00 AM Drama and Worship
10:00 AM Group Time
11:00 AM Team Recreation
12:30 PM Lunch
1:30 PM Free time/Activity Classes
5:30 PM Dinner
7:00 PM Worship
8:30 PM Group Time
9:30 PM Open Rec
11:00 PM Lights Out
What to Bring
We want you to have a great time at Camp Siloam and have everything you need, so here's a list of what to bring…and what to leave home!
Packing List
Shorts
T-shirts
Rain coat
Coat
Jacket
Adventure Sandals
Tennis Shoes
Jeans
Socks
Underwear
Long Sleeve Shirts
Sleeping Bag
Pillow
Deodorant
Toothbrush
Toothpaste
Floss
Soap
Shower shoes
Towel
Washcloth
Flashlight
Bible
Notebook
Pen or Pencil
Do Not Bring
Cell Phones
Handheld Gaming Devices
Alcohol
Tobacco
Recreational Drugs
Guns
Knives
Fireworks